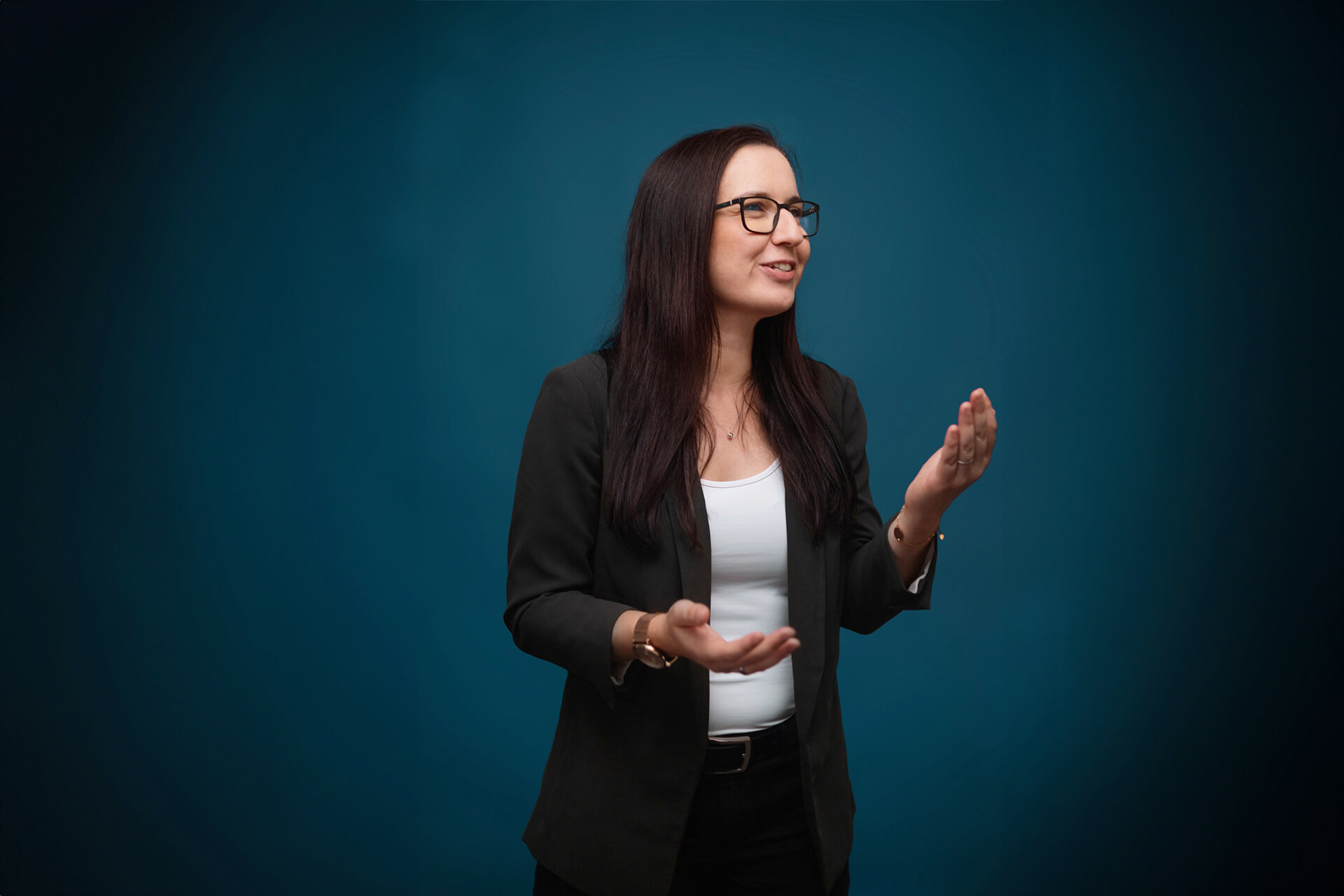 "1.5 million clicks: We had more reach than many an Instagram star. than some Instagram stars.
Every one of us knows this one question: "So, what do you do for a living? The question triggers something different in everyone. And also the answer. I work for Caritas Pforzheim. And? What does that do to you?
I know for myself that I am passionate about this work, that I feel good and that I value my employer very much. Admittedly, the "fame" – as they say in new German – is different than if the answer at best involved some English construct and the employer built cars or at least engines. Or at least move money via some fund or derivative.
Yet Caritas – for all its modesty – is undoubtedly a big player on the labour market with almost 700,000 employees nationwide and 1,000 of them in Pforzheim alone. For most of us – as in other social enterprises – it is not about fame, but about working with people. For fulfilment, satisfaction, joy. And – for meaning!
But we have a central problem. And perhaps that is also somewhat rooted in the "fame": We have a skilled labour problem. Above all, we have a huge need for trainees. Especially here in Pforzheim. And as Head of Human Resources Development, it is one of my tasks to tackle this challenge.
The cooperation with campaigners Network, which has produced our extraordinarily successful "Macht Sinn!" campaign, could therefore be described as a stroke of luck. "Caritas makes sense!" This concerted recruiting campaign was extremely successful in Pforzheim and the Enzkreis – especially in the social networks. Yes, with around 1.5 million clicks, we had more reach than many an Instagram star could hope for. And we were pleased about that, because the fruits of our joint work were measurable and visible.
Together, we succeeded in establishing Caritas Pforzheim – especially with countless satisfied testimonials from our house – as an employer where training is definitely worthwhile. In this respect, it all makes sense, because working with people lives from people and their emphatic motivation. And the next time you ask me what I do for a living, I will answer: I work for one of the largest employers in Germany, which is exclusively concerned with making people feel good – young and old, young and old. Socio-demographic characteristics do not play a role for and among our employees. All we care about is that our work makes sense!
"The slogan was spot on."
At the beginning of the new training year, the Chairman of the Board of Caritas Pforzheim reports in an interview on the success of the recruiting campaign "Caritas makes sense". This highly emotionalised campaign with an affinity to the target group has succeeded in significantly increasing the number of applicants, establishing Caritas Pforzheim as an attractive employer and making the training professions at Caritas even more attractive.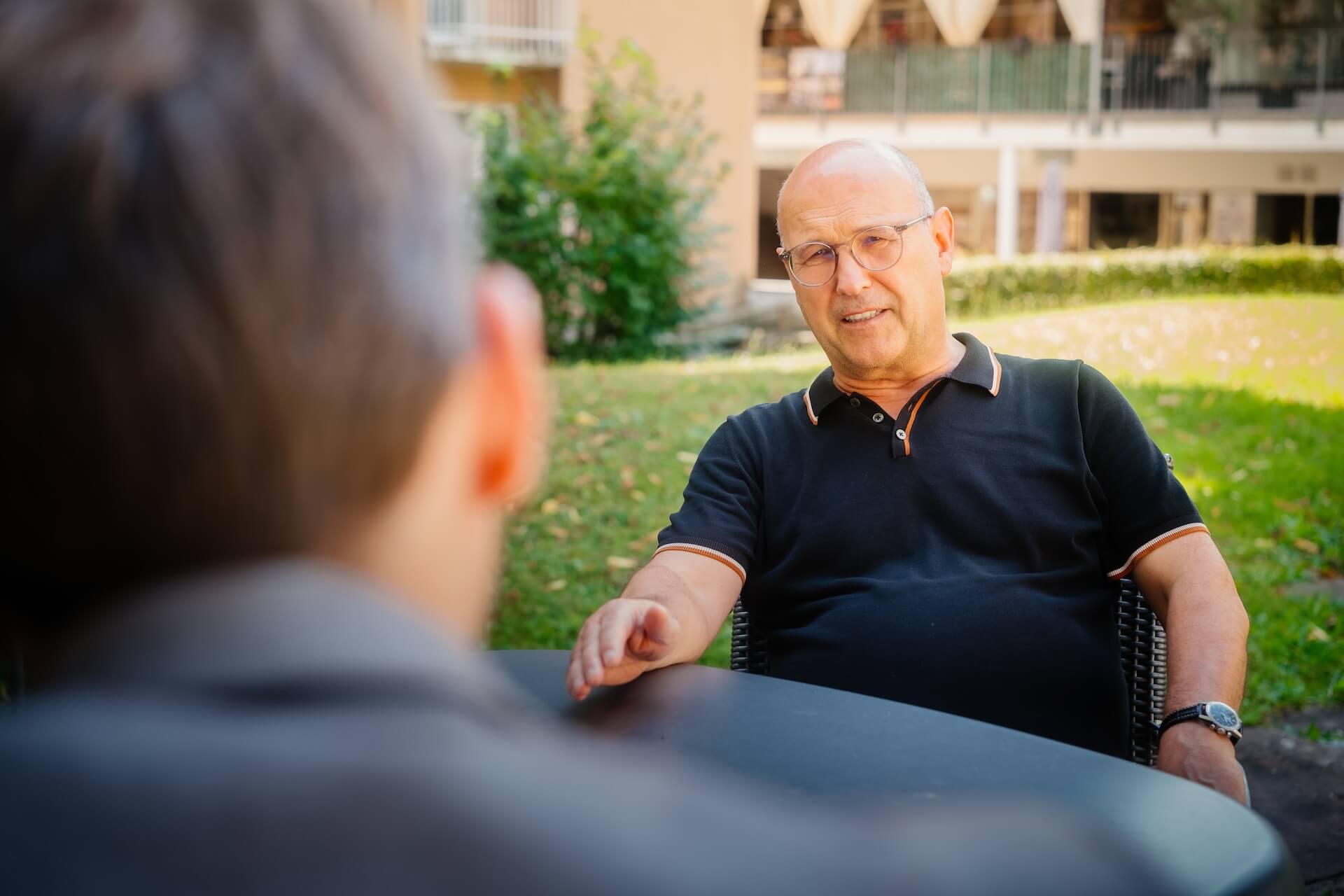 Mr Lemke, at the beginning of the year you launched your recruiting campaign "Caritas makes sense! How does the situation at Caritas Pforzheim look now at the start of the new training year?
The main aim of our campaign was to get more applications for our apprenticeships. And this goal was fully achieved. In concrete terms, we now have 36 per cent more trainees than a year ago. That means we now have 90 trainees, FSJ students and volunteers. For us, this is a huge success!
That sounds very satisfied. What concrete contribution did your bundle of measures make in this context?
The fact that the increase in the number of applicants can be directly attributed to the campaign is something we are told quite specifically in our conversations with applicants. We are told again and again that the slogan "Makes sense!" was simply the hook for an application. The slogan was spot on and simply went down well with our target group. And we will continue in this direction in the future, gladly also working together with campaigners Network, because we are simply fully convinced of the performance.
In your opinion, what was the decisive factor for your success besides the claim?
I think it was very decisive that we did not only have older employees of our institutions in front of the camera, but above all many young ones. The fact that trainees appeared as testimonials to potential trainees was probably decisive for the high level of attention, so to speak.
What would you recommend to others who are looking for trainees and thinking about how to communicate?
So, in our experience, young people should be addressed by young people. I think this is of central importance and the testimonial campaign, which at the same time achieved an extremely high reach, was very successful.