Successful integration of refugee women through low-threshold German courses. GoldenHearts has made this its mission and we support this commitment.
Since GoldenHearts was launched in March 2016, more than 700 mothers and 800 children have benefited from the language course program. Every school year, the organization supports more than 250 women and their children with German courses, homework help and playful activities for children.

We support this great commitment primarily by building and maintaining the online presence. Via a modern, appealing and responsive website, we help GoldenHearts attract supporters and donors and showcase its commitment to integration.
Connecting hearts with each other: In doing so, we support GoldenHearts in public relations with a wide variety of communication tools.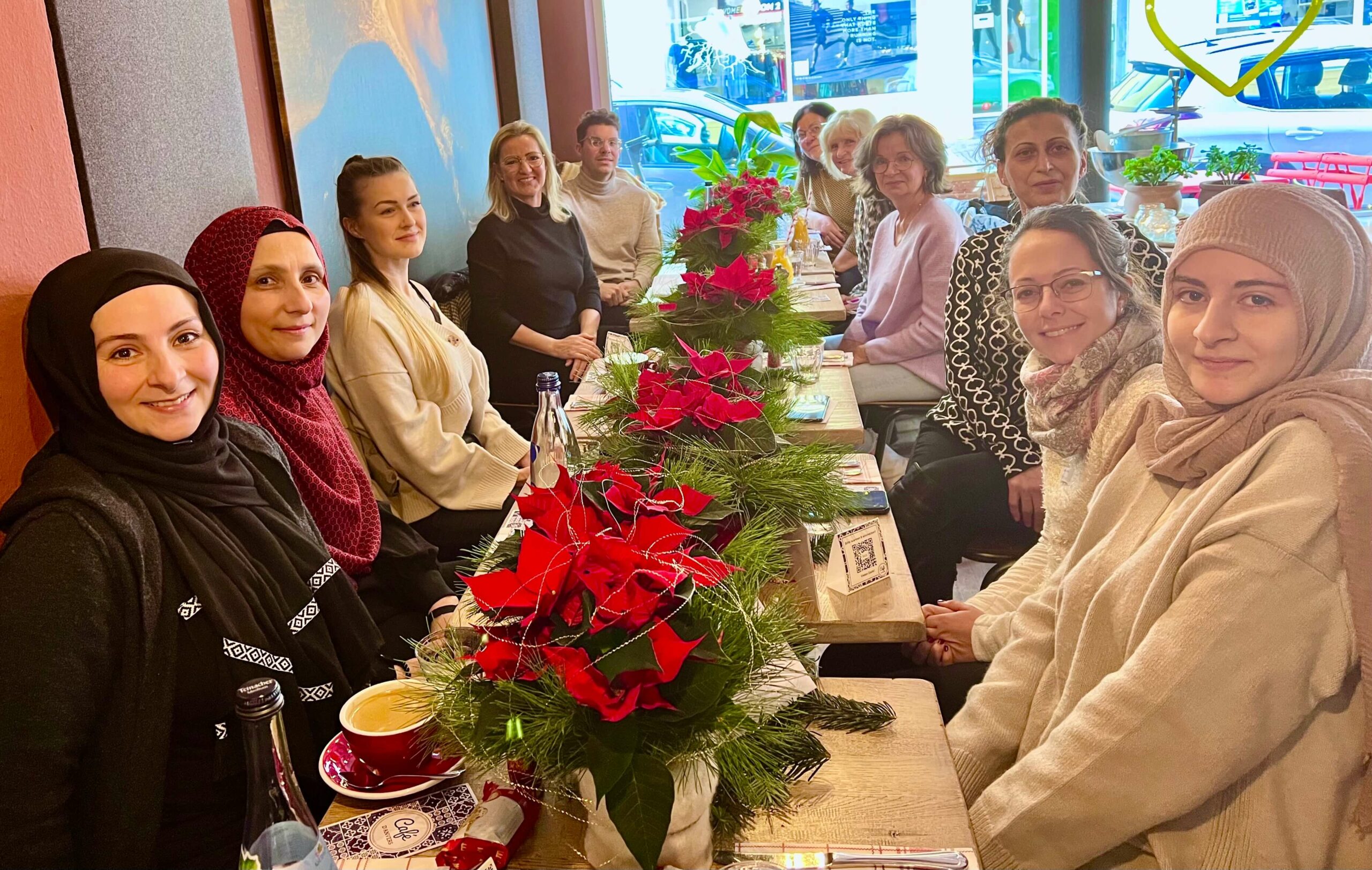 Santa Claus lunch with the whole GoldenHearts team
We dedicate our years of campaign experience to the active marketing of GoldenHearts. Thus, we have not only established a successful newsletter with current information or taken over the photography and videography, but also take care of the social media activities on Facebook and Instagram and look after the press work in the field of public relations.