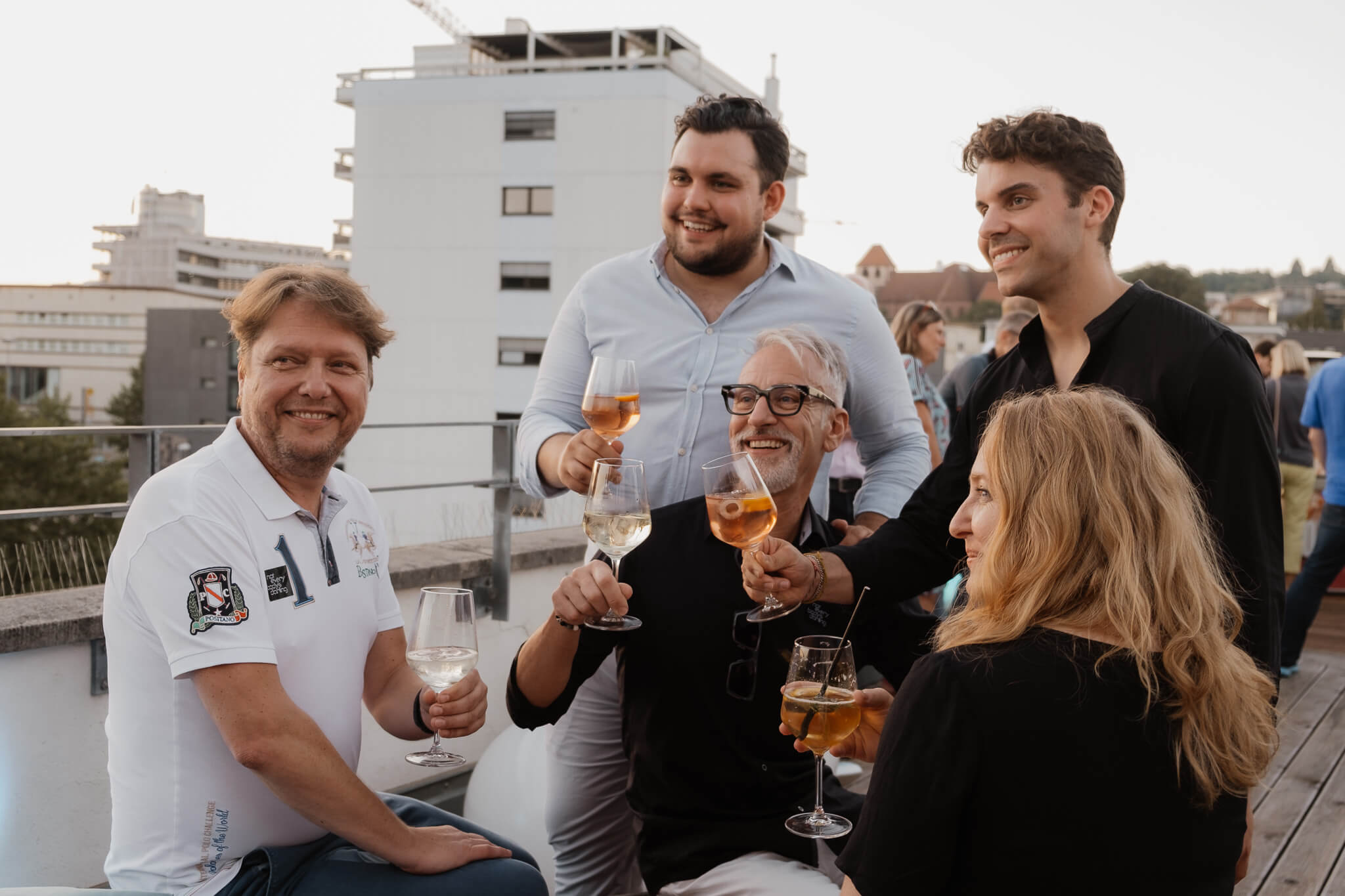 campaigners Network x not everybody's darling
The two Pforzheim agencies campaigners Network and not everybody's darling had every reason to celebrate at the beginning of September. While cN - as the agency of Clemens Sadler and Philipp Dörflinger is usually called - was able to toast its fifth anniversary with numerous guests, the recently founded agency not everybody's darling made its debut and thus also had reason to celebrate. Both agencies work together as partners in the agency network of the Meyle+Müller Group.

Under the motto "Let's celebrate together", the two agencies invited guests to the Roof Top Party on the roof of the Pforzheim creative centre EMMA and celebrated together with clients, partners and numerous representatives from administration and politics. In a specially published brochure entitled "Double Vision", clients in particular had their say and provided insights into their collaboration with the two agencies.

"As partners, we are very confident about the future and are sure that our two agencies with their very special core competences will complement each other excellently in the future," explained Oliver Lenz, Managing Director of Meyle+Müller and Business Developer at not everybodys darling. The two managing partners of campaigners Network summed up: "In retrospect, we start-up founders see ourselves confirmed that we hit exactly the right nerve with our niche," said Sadler and Dörflinger.